For even the Son of Man came not to be served, but to serve...
Where Can I Serve?
Jesus told us, his disciples, to make disciples of all nations. One of the most important values of Cornerstone Church of Christ is to serve community. Check out the ways to serve just below and if you're interested in serving then fill out the contact form at the bottom of this page.
.............................................................................

Welcome Ministry
When you enter Cornerstone as a first time guest, this is the committed team that will first greet you. These members arrive early and remain late to insure that each person who crosses the threshold at Cornerstone receives a taste of Christ's love.

Compassion Ministry
Perhaps you are not the outgoing sort, but you prefer to serve quietly. This team is a great place for you. Members put together food baskets for those in need within our community, arrange meals for those suffering lost or recovering from illness, and send cards to those who need an extra word of encouragement.

Communion Preparation
Another "behind the scenes" but vitally important area of ministry is preparing the communion trays prior to services each Lord's Day.

"Climbing Higher Ministries" Specials Needs Luncheon
Cornerstone hosts an amazing group of people once a month for a time of fellowship, worship and lunch. If you enjoy a little food prep, having a great time of joy and laughter and getting to know some wonderful folks, then this is the spot for you!


Worship Arts
We strive to have God-honoring, engaging and effective weekly gatherings. To support this objective, many church members get involved in our worship arts ministry. Some play their instruments, some are vocalists and some run the audio and video projection systems. These servants are an important part of the ministry of Cornerstone, sharing their love for God and each other as they work together.

Recording Media
Using media to spread the gospel is a privilege of Cornerstone. In an age of widespread technology, we have a stewardship to use these tools as best as possible for Kingdom purposes. Our weekly sermons are uploaded to our website in video and audio formats.

Kingdom Kids & Nursery
In order to give our children the best Bible teaching possible, Cornerstone holds a children's church service in conjunction with the main services. This special time gives kids more opportunity for interaction and learning in a context and manner that may be better suited to their age and learning styles.

Student Ministry
Assisting in class, mentoring, chaperoning a trip, teaching, and just generally having lots of fun while helping to raise up godly young men and women. Some exciting stuff going on here!

Camp Counselors
Each summer, Cornerstone members support Camp Pitt through their summer program. The week-long camps involve games, creative teaching, great food, good worship, and the intentional influence of camp counselors and team leaders. They find that their ministry is personally rewarding, and both campers and volunteers grow in the process.

Building and Grounds
There's always a project to be completed around the Cornerstone campus. Cutting the grass, repairs, electrical and plumbing needs…the list goes on and on.

First Aid
A number of our members have formal medical training (nursing, emergency medical services, etc.) and are making themselves available during Cornerstone's services and events for any medical emergencies that might arise.

Prayer Ministry
Whether it's praying for specific urgent requests, giving praise for the many great things God is doing, or petitioning God on behalf of ongoing needs, our prayer ministry is extremely important and necessary.

Coffee Preparation Ministry

Are you a coffee lover or enthusiast? If you answered yes then you would make a great addition to our coffee preparation ministry.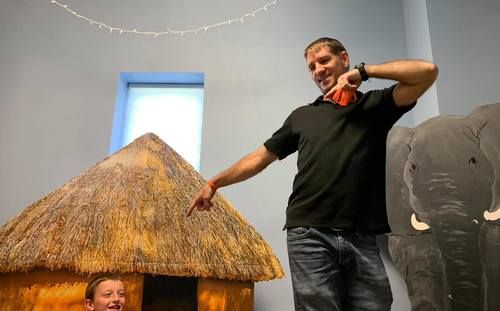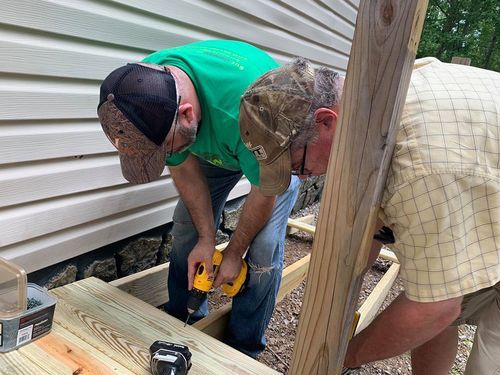 Interested in volunteering or have questions?
We would love to talk about it. Please help us get in touch with you.